Residential Masterclasses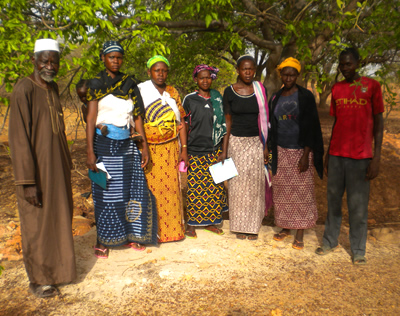 Yacouba will be running residential masterclasses again in 2017 for innovative and motivated subsidence farmers from his region. Six students at a time spend 5 days intensive training on Yacouba's farm and in his forest learning directly from the master himself. The classes will start in March and run through to June. Areas covered include:
The importance of trees (re-greening) in the Sahel and Yacouba's highly successful techniques
Respect for nature through sustainable farming practices
The protection of plant and animal species
The sustainable use of forest products in society
The need to change 'business as usual' practices
The Goals
According to Dr Chris Reij of The World Resource Institute, Yacouba alone has had more impact on land rehabilitation in the Yatenga region than all the national and international researchers put together.
This project is based on the conviction that Yacouba himself has a powerful impact when disseminating the extraordinary know-how and experience resulting from his life's work.

He is an inspiring teacher who clearly has the respect of local subsistence farmers.

The goal of these masterclasses is, thus, to inspire and equip a new generation of farmers to embrace and further disseminate grass roots re-greening and sustainable practices.
.
The Team
Yacouba (centre picture) does all the teaching.

Illassa Sawadogo

(far right picture) is the project manager. His team organises everything locally leaving Yacouba free to concentrate on the teaching.

Ashley Norton

takes care of fund raising. He is based in Switzerland. The team has successfully worked together for the past six years with over 300 subsistence farmers having now benefitted directly from Yacouba's tutoring.
Costing
The total cost per Masterclass is 370,000 CFA (XOF).
Sponsors are needed to fund one (or more) of the six students at 62,000 CFA each. This amounts to around £80, 95 Euros, $100. This is extraordinary value for 5 days intensive residential tutoring with the most renowned re-greening expert in the Sahel.
Please get in contact if you would like to contribute.
Ashley James Norton